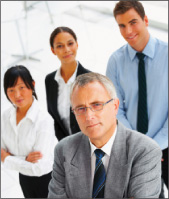 ProInCon offers precise identification, expert assessment and accurate prioritization of risks, allowing our clients to minimize the impact of accidental and business losses.
We understand our clients' need for time-sensitive service and knowledgeable insurance advice. Since 1992, we have provided prompt, accurate and confidential risk management solutions. We are proud of our ability to build long-term business relationships through professionalism, technical know-how and integrity.
Our Expert Services
Insurance Analysis for Lenders
Insurance Program Audits
Insurance Acquisition and Tendering Services
Lease Reviews and Contract Analysis
Expert Witness and Litigation Services
ProInCon's office is located in Winnipeg, Manitoba.
This allows us to provide timely coast to coast service.