A glossary of commonly used general insurance and risk management terms.
---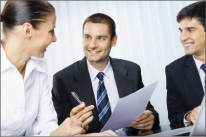 A B C D E F H I J L M N O P Q R S T U V W
JOINT TENANCY – Ownership of property shared equally by two or more parties under which the survivor assumes complete ownership. This is different from a tenancy in common where the heirs of a deceased party to the tenancy inherit his or her share.