A glossary of commonly used general insurance and risk management terms.
---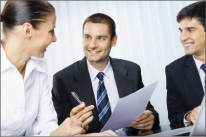 A B C D E F H I J L M N O P Q R S T U V W
THEFT – Any act of stealing. Theft includes larceny, burglary and robbery.
THIRD PARTY INSURANCE – Protection of the insured against liability for damage to or destruction of the bodies or property of others.
TOTAL LOSS – A loss of sufficient size so that it can be said there is nothing left of value. The complete destruction of the property. The term is also used to mean a loss requiring the maximum amount a policy will pay.
TRANSFER OF RISK – Shifting all or part of a risk to another party. Insurance is the most common method of risk transfer, but other devices, such as hold harmless agreements, also transfer risk. One of the four major risk management techniques. See Risk Management.