A glossary of commonly used general insurance and risk management terms.
---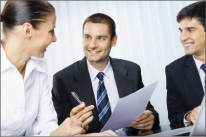 A B C D E F H I J L M N O P Q R S T U V W
VANDALISM – Used synonymously with malicious mischief; willful physical damage to property.
VANDALISM AND MALICIOUS MISCHIEF (V&MM) – Damage or destruction to property, which is willful. This coverage can be purchased as an extension to a Fire Insurance Policy.
VALUATION – Estimation of the value of an item, usually by appraisal.