A glossary of commonly used general insurance and risk management terms.
---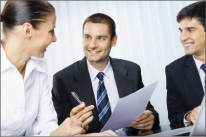 A B C D E F H I J L M N O P Q R S T U V W
SCHEDULED PROPERTY – Property specifically identified and assigned value individually in a policy covering several items.
SETTLEMENT – Usually, a policy benefits or claim payment. It connotes an agreement between both parties to the policy contract as to the amount and method of payment.
SUBROGATION – The right of an insurance company to step into the shoes of the party whom they compensate and sue any party whom the compensated party could have sued. Once a company has paid a loss for which someone other than the policy holder is responsible, it may have the right to recover this loss from the guilty party. This right is called subrogation.